There are a lot of companies and people out there offering trading systems that will (or sometimes won't) give you bigger and better results. That's fine. Some of them are pretty good, some aren't. Some will make money, others will lose it.
DYOR, as they say. By all means have a system, but always do your own research.
Whether you are new to investing or a seasoned pro, whether you are deciding to try out a new trading system, follow a market guru or just go your own path there a few tools you will always need.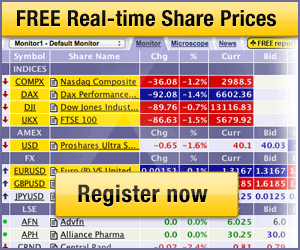 This is pretty fundamental. You can't trade effectively off old data – by the time you've decided to get in or out the price will probably have shifted.
A lot of sites give you data delayed 15 minutes, but ADVFN give you live data for LSE & AIM for free.
You can join ADVFN here and start getting live streaming data straight away, at no cost.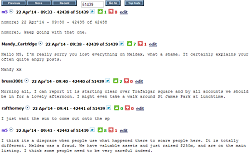 Tapping up your fellow investors for their research, thoughts and opinions can be extremely useful. As I say above, always do your own research, but being able to bounce ideas off people who know the companies you're invested in inside out is invaluable.
You can ignore everyone else. You don't have to read the research other people have done or see what the prevailing opinions are on your stocks, but it can be helpful, useful, or at least interesting.
Thousands of posts are made on the ADVFN forums (known as the BBs) every day. Get a free ADVFN account and you can read what they're saying and join in the discussion.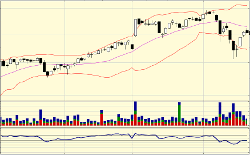 A good charting system should give you streaming live data, access to all the studies and indicators you need and above all else be easy to use and understand.
Even if you're not into charting a good chart is important to give you a quick overview of where a company's share price has been recently.
The live price data ADVFN provide can be used for free on their charts. Indicators like MACD, RSI, Stochastics, Bollinger Bands, Moving Averages and loads of others can be used in conjunction with this live data to give you the ultimate tool for trading using charts in real time.
Whatever trading system you use or whatever rules you stick to, you need ADVFN's real time streaming charts.
You're probably invested in more than one stock. That's sensible, a diversified portfolio leaves you less financially susceptible to bad news. You need to be able to keep an eye on all your holdings on one page without having to constantly flit about.
ADVFN's Monitor lets you view up to 110 stocks on one screen at once. The price data is live and streams, so you can see as soon as a price changes or important news comes out.
If you only add one weapon to your investing arsenal today, Monitor should be it.
I've said it twice already, but I'll say it again – Do your own research.
Get access to live price data and everything else ADVFN offers today. It's completely free, you have nothing to lose and everything to gain.
Happy investing.
CLICK HERE TO REGISTER FOR FREE ON ADVFN, the world's leading stocks and shares information website, provides the private investor with all the latest high-tech trading tools and includes live price data streaming, stock quotes and the option to access 'Level 2' data on all of the world's key exchanges (LSE, NYSE, NASDAQ, Euronext etc).